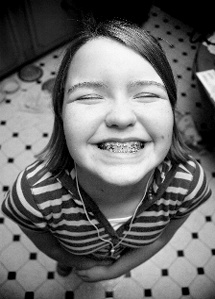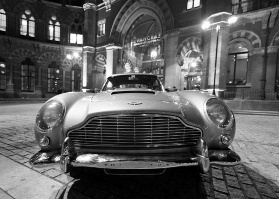 So what makes our practice special? Why should you choose us? We realize you have many choices when it comes to deciding where to go for orthodontic treatment. While there are many things to consider when making your selection, it is important that you feel comfortable with the doctor, the staff and the office. Getting to know a little about us is the first step in determining if we might be the right choice for you.


TOP 10 REASONS

The Best Choice for your Orthodontic Care is

DR. JASON PAMBRUN

1) Experience/Training
Dr. Pambrun is a Board Certified Orthodontic Specialist having completed an additional three years of specialized training after Dental School.

2) We Value Your Time
Our office systems are designed to make your interactions with our office as streamlined and user-friendly as possible. A high priority is communication with parents who are welcome in the clinic area. At each visit, Dr. Pambrun reviews the patient's progress and welcomes any questions.

3) We spoil you
We call to remind you of your appointments, we can even text or email you a quick reminder, we file your insurance/flex plan claims, we make your visits fun for kids and relaxing for Mom and Dad, we get you on your way in good time, we save you time paying bills with our Auto-Pay options and more…

4) State of the Art Technology
Our doctor and staff attend continuing education to keep on top of the latest developments in orthodontic care. We enjoy the challenge of integrating new technology.

5) Growth & Guidance Program
How do parents know when is the best time to start treatment? Some problems need to be addressed early in a patient's growth, so we will monitor the patient's progress at no charge to be sure that treatment is started at the optimum time.

6) Adult Treatment
More and more adults are seeking to correct problems that have bothered them for years. We make it comfortable and affordable for you to seek treatment—why not get braces with your kids?

7) Family Friendly Financing & Family Discounts
All our financing programs are interest-free, and some qualify for no down payment. We offer many kinds of discounts—ask us how you can save money.

8) We Invest in You
We proudly sponsor many local clubs and activities. Our marketing philosophy is to invest in our patients, their schools & activities and our community—please ask us how...

9) Unbeatable Service and Convenient Location
We are a smaller practice which means more personal attention for our patients. Dr. P and the staff are all local and this is our only office location which means no long waits if you have an emergency or just need an appointment. We are also centrally located adjacent to both Atascadero Junior High and High School. Many of our patients just walk over for their appointments!

10) Highest Quality Equipment
Dr. P does not used recycled orthodontic brackets. In his office, bracket or bands glued to the teeth of one patient have never been and will never be reused on the teeth of another patient. Television newsmagazines and orthodontic journals have estimated that 25-40% of orthodontists have used "reconditioned" or "recycled" brackets on patients without their knowledge or consent.


about us

Pambrun Bracing/Classic Smiles by Dr. Jason M. Pambrun is a premiere Atascadero, California orthodontic office (orthodontist / dentist), providing braces, clear braces, gold braces, and Invisalign® (invisible braces) in Atascadero, CA
Website created by Dr. Jason M. Pambrun (Atascadero orthodontist, North County orthodontist) forPambrun Bracing/Classic Smiles by Dr. Jason M. Pambrun, providing braces, clear braces, gold braces, Invisalign (invisible braces) to Atascadero, Cambria, Cayucos, Creston, Morro Bay, North County San Luis Obispo, Paso Robles, San Luis Obispo, Santa Margarita, San Miguel, Shandon, Templeton

Copyright © 2013
Jason M. Pambrun, DDS, MS
All Rights Reserved.

5903 East Mall
Atascadero, Ca. 93422
Tel: 805-466-1064
Fax: 805-466-2908