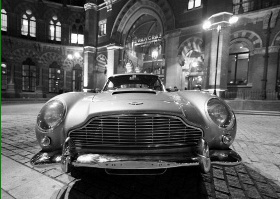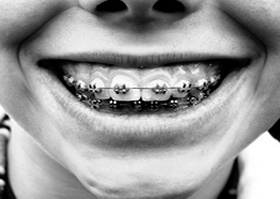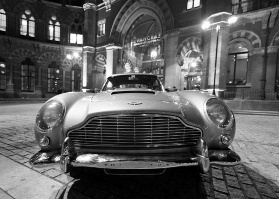 about orthodontics

What
is orthodontics?

Orthodontics is much more than just a teenage rite of passage, although approximately seventy percent of the United States population could benefit from orthodontic care. The goals and benefits of orthodontic treatment are the achievement of function, harmony and balance between the teeth, jaws and face for a lifetime of attractive, healthy smiles. Orthodontics can also relieve the unnecessary strain and discomfort that occur when teeth do not meet properly.


What is an orthodontist?

An orthodontist is a specialist in the movement of teeth and the correction of jaw problems. In addition to college and dental school, an orthodontist completes three years of intensive specialty training at a graduate school approved by the ADA.


Are you a candidate for orthodontic treatment?

Orthodontics is not merely for improving the aesthetics of the smile; orthodontic treatment improves bad bites (malocclusions). Malocclusions occur as a result of tooth or jaw misalignment. Malocclusions affect the way you smile, chew, clean your teeth or feel about your smile.


Why Straighten Teeth?

According to studies by the American Association of Orthodontists, untreated malocclusions can result in a variety of problems. Crowded teeth are more difficult to properly brush and floss, which may contribute to tooth decay and/or gum disease. Straight teeth help an individual to effectively bite, chew and speak. Straight teeth contribute to healthy teeth and gums. Properly aligned teeth and jaws may alleviate or prevent physical health problems. Teeth that work better also tend to look better. An attractive smile is a pleasant "side effect" of orthodontic treatment.

An attractive smile is a wonderful asset. It contributes to self-esteem, self-confidence and self-image—important qualities at every age. A pleasing appearance is a vital component of self-confidence. A person's self-esteem often improves as orthodontic treatment brings teeth, lips and face into proportion. In this way, orthodontic treatment can benefit social and career success, as well as improve a person's general attitude toward life.

There are psychological aspects that are also important. It has been clinically proven that a beautiful smile leads to higher self-esteem. Confidence generates success. People with beautiful smiles have a lot to be happy about.


Orthodontic Treatment

Good news! The new techniques and appliances we use greatly reduce discomfort levels, decrease the frequency of visits, shorten treatment time and may allow you to choose from several options. Your options may include metal braces, translucent braces or transparent aligners that can be worn at night to improve mild cases of misaligned teeth.

During the initial examination, we will be able to determine the best possible treatment for your individual needs. During this initial examination, we can outline the treatment plan, time of treatment expected and the approximate cost.

By working closely with your dentist, we can help you achieve your ideal smile. We maintain communication with your dentist throughout your orthodontic treatment and ensure that he or she is informed about your treatment at all times. It is extremely important that you continue to visit your family dentist regularly for routine dental care.

Copyright © 2013
Jason M. Pambrun, DDS, MS
All Rights Reserved.

5903 East Mall
Atascadero, Ca. 93422
Tel: 805-466-1064
Fax: 805-466-2908

Pambrun Bracing/Classic Smiles by Dr. Jason M. Pambrun is a premiere Atascadero, California orthodontic office (orthodontist / dentist), providing braces, clear braces, gold braces, and Invisalign® (invisible braces) in Atascadero, CA
Website created by Dr. Jason M. Pambrun (Atascadero orthodontist, North County orthodontist) forPambrun Bracing/Classic Smiles by Dr. Jason M. Pambrun, providing braces, clear braces, gold braces, Invisalign (invisible braces) to Atascadero, Cambria, Cayucos, Creston, Morro Bay, North County San Luis Obispo, Paso Robles, San Luis Obispo, Santa Margarita, San Miguel, Shandon, Templeton