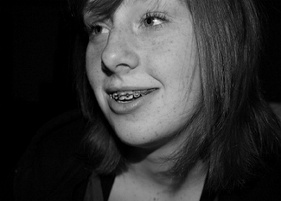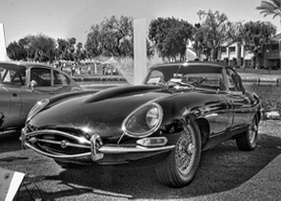 At your first visit, we will cover everything needed to give you a complete understanding of your teeth and bite and how we can meet your smile goals. You will be a huge part of the consultation appointment. Letting us know your vision and asking questions will help Dr. Pambrun form a plan that is catered to your needs. We want to know the parts of your smile that concern you most, and what types of appliances you would like to wear in order to achieve your goals. This consultation allows you to gather information about the experience you will have at our office. If Dr. Pambrun recommends starting your treatment, we will find an appointment that fits your schedule. We will verify your insurance and discuss the many payment options that are available. If Dr. Pambrun recommends waiting for treatment, we will place you into our observation program to keep an eye on your teeth until it is just the right time for treatment.

Diagnostic records:
If treatment is recommended, the next step is the diagnostic records. These records consist of digital photographs, models of the teeth and orthodontic x-rays. We will also request a full mouth set of x-rays from your dentist. A formal diagnosis is made and a treatment plan is finalized once the records have been reviewed and analyzed. Generally at this point, appointments can be scheduled to begin orthodontic treatment. There are cases when treatment options are more complex and a separate consultation appointment with the doctor is needed before beginning.

A separate fee for the diagnostic records will be charged if orthodontic treatment is not started.


your first visit

Copyright © 2013
Jason M. Pambrun, DDS, MS
All Rights Reserved.

5903 East Mall
Atascadero, Ca. 93422
Tel: 805-466-1064
Fax: 805-466-2908

Pambrun Bracing/Classic Smiles by Dr. Jason M. Pambrun is a premiere Atascadero, California orthodontic office (orthodontist / dentist), providing braces, clear braces, gold braces, and Invisalign® (invisible braces) in Atascadero, CA
Website created by Dr. Jason M. Pambrun (Atascadero orthodontist, North County orthodontist) forPambrun Bracing/Classic Smiles by Dr. Jason M. Pambrun, providing braces, clear braces, gold braces, Invisalign (invisible braces) to Atascadero, Cambria, Cayucos, Creston, Morro Bay, North County San Luis Obispo, Paso Robles, San Luis Obispo, Santa Margarita, San Miguel, Shandon, Templeton